Sri Lanka Navy apprehended 16 Indian fishermen along with 4 fishing trawlers for engaging in illegal fishing activities in Sri Lankan territorial waters yesterday (15). MORE..


16 Jan 2018 (3:13 PM)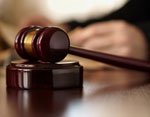 The petitions on the rejection of nomination lists for 14 Local Government institutions including the Maharagama Urban Council will be taken up for hearing by the Court of Appeal on Friday (January 19). MORE..


16 Jan 2018 (1:04 PM)



Sri Lanka s Ministry of Foreign Affairs says state leaders of two foreign countries are scheduled pay official visits to the island nation next week on the invitations of Sri Lankan President Maithripala Sirisena. MORE...


16 Jan 2018 (11:41 AM)



Leader of the Opposition R.Sambanthan stated that it is disappointing that the government has not provided a final resolution to several pressing problems ailing the Tamil community. MORE...


16 Jan 2018 (11:36 AM)



Former President Mahinda Rajapaksa stated that the founder of the SLFP S.W.R.D.Bandaranaike would have been disappointed with the current dismal state of the SLFP. MORE...


16 Jan 2018 (8:59 AM)