Two persons have been injured and hospitalised following separate attacks carried out by sword-wielding individuals at two locations at Manipai, Jaffna. MORE..


16 Jan 2018 (12:55 PM)



The Department of Survey General has taken steps to revise the geographical map of Sri Lanka after 18 years. MORE...


15 Jan 2018 (5:57 PM)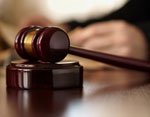 The petitions on the rejection of nomination lists for 14 Local Government institutions including the Maharagama Urban Council will be taken up for hearing by the Court of Appeal on Friday (January 19). MORE..


16 Jan 2018 (1:04 PM)



The Government Medical Officers Association issued a statement that the GMOA will engage in an islandwide strike without prior warning if the demands made by the GMOA are not met by the government within the course of next week. MORE...


15 Jan 2018 (5:22 PM)



Leader of the Opposition R.Sambanthan stated that it is disappointing that the government has not provided a final resolution to several pressing problems ailing the Tamil community. MORE...


16 Jan 2018 (11:36 AM)