Chairman of Sri Lanka Podujana Peramuna (SLPP) and Professor G.L. Peiris says that there is clearly "a deal" between the Sri Lanka Freedom Party and the United National Party (UNP). MORE..


16 Jan 2018 (7:30 PM)



Officers attached to the police dangerous drugs raiding unit in Tangalle have raided cultivation of cannabis plants spread across nearly four acres of land within the Lunugamvehera National Park and arrested one suspect along with a locally-manufactured firearm. MORE..


16 Jan 2018 (6:54 PM)



Minister of Regional Development Field Marshal Sarath Fonseka says that despite the endless criticism of certain policy decision of the government, he does not see anything wrong with them. MORE..


16 Jan 2018 (5:25 PM)



Former Defence Secretary Gotabaya Rajapaksa will be the Joint Opposition s candidate for the next Presidential Election, says MP Roshan Ranasinghe. MORE..


16 Jan 2018 (4:38 PM)



The Cabinet of Ministers have decided to withdraw the recent Gazette notifications issued on extending business hours of liquor shops and allowing females to buy or sell liquor. MORE..


16 Jan 2018 (3:45 PM)



Sri Lanka Navy apprehended 16 Indian fishermen along with 4 fishing trawlers for engaging in illegal fishing activities in Sri Lankan territorial waters yesterday (15). MORE..


16 Jan 2018 (3:13 PM)



The Indian Union Minister for Law and Justice, Electronics and Information Technology Ravi Shankar Prasad called on President Maithripala Sirisena at the Presidential Secretariat, the President s Media Division said. MORE..


16 Jan 2018 (2:03 PM)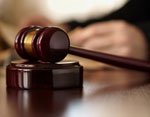 The petitions on the rejection of nomination lists for 14 Local Government institutions including the Maharagama Urban Council will be taken up for hearing by the Court of Appeal on Friday (January 19). MORE..


16 Jan 2018 (1:04 PM)



Two persons have been injured and hospitalised following separate attacks carried out by sword-wielding individuals at two locations at Manipai, Jaffna. MORE..


16 Jan 2018 (12:55 PM)



Leader of the Tamil United Liberation Front (TULF) V.Anandasangaree stated that the continued presence of the military in the north, years after the end of the civil war has caused many hindrances to the lives of the Tamil people. MORE...


16 Jan 2018 (11:50 AM)



Sri Lanka s Ministry of Foreign Affairs says state leaders of two foreign countries are scheduled pay official visits to the island nation next week on the invitations of Sri Lankan President Maithripala Sirisena. MORE...


16 Jan 2018 (11:41 AM)



Leader of the Opposition R.Sambanthan stated that it is disappointing that the government has not provided a final resolution to several pressing problems ailing the Tamil community. MORE...


16 Jan 2018 (11:36 AM)



The Speaker of Parliament Karu Jayasuriya revealed that the situation of turmoil that ensued at Parliament on January 10, may have been a planned event to instigate political instability. MORE...


16 Jan 2018 (11:29 AM)



Based on information received by the Navy, a group of naval personnel attached to the Eastern Naval Command combined with STF personnel in Sardhapura nabbed a person for possessing 67 turtle eggs, during a search conducted in the beach area of Erakkandi. MORE...


16 Jan 2018 (11:19 AM)



Former President Mahinda Rajapaksa stated that the founder of the SLFP S.W.R.D.Bandaranaike would have been disappointed with the current dismal state of the SLFP. MORE...


16 Jan 2018 (8:59 AM)



Sri Lanka and India signed a Memorandum of Understanding (MoU) in Colombo on Monday for cooperation in the field of information technology and electronics, a statement from the Indian High Commission in Colombo said on Monday. MORE...


16 Jan 2018 (12:30 AM)



MP Mahindananda Aluthgamage stated that the Joint Opposition will commence their combined effort to elect a new President of Sri Lanka at the next Presidential election straight after the Local Government election. MORE...


15 Jan 2018 (8:11 PM)



The Department of Survey General has taken steps to revise the geographical map of Sri Lanka after 18 years. MORE...


15 Jan 2018 (5:57 PM)



Minister of Development Strategies and International Trade Malik Samarawickrama during his visit to Geneva had a bilateral meeting at the Permanent Mission, with the representatives of the Global Alliance for Trade Facilitation programme MORE...


15 Jan 2018 (5:43 PM)



The Government Medical Officers Association issued a statement that the GMOA will engage in an islandwide strike without prior warning if the demands made by the GMOA are not met by the government within the course of next week. MORE...


15 Jan 2018 (5:22 PM)