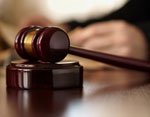 The petitions on the rejection of nomination lists for 14 Local Government institutions including the Maharagama Urban Council will be taken up for hearing by the Court of Appeal on Friday (January 19). MORE..


16 Jan 2018 (1:04 PM)



The Government Medical Officers Association issued a statement that the GMOA will engage in an islandwide strike without prior warning if the demands made by the GMOA are not met by the government within the course of next week. MORE...


15 Jan 2018 (5:22 PM)



Leader of the Tamil United Liberation Front (TULF) V.Anandasangaree stated that the continued presence of the military in the north, years after the end of the civil war has caused many hindrances to the lives of the Tamil people. MORE...


16 Jan 2018 (11:50 AM)